This was an inspired project. My old house has some impractical casework that, in my opinion, creates dead space. Having stared at this particular void a few years an idea emerged to mix thread rod + wood to make a stunning, functional design for shelves, but design with a sleek modern profile to be less intrusive. The result seems to both contrast + complement the space with a timeless finish.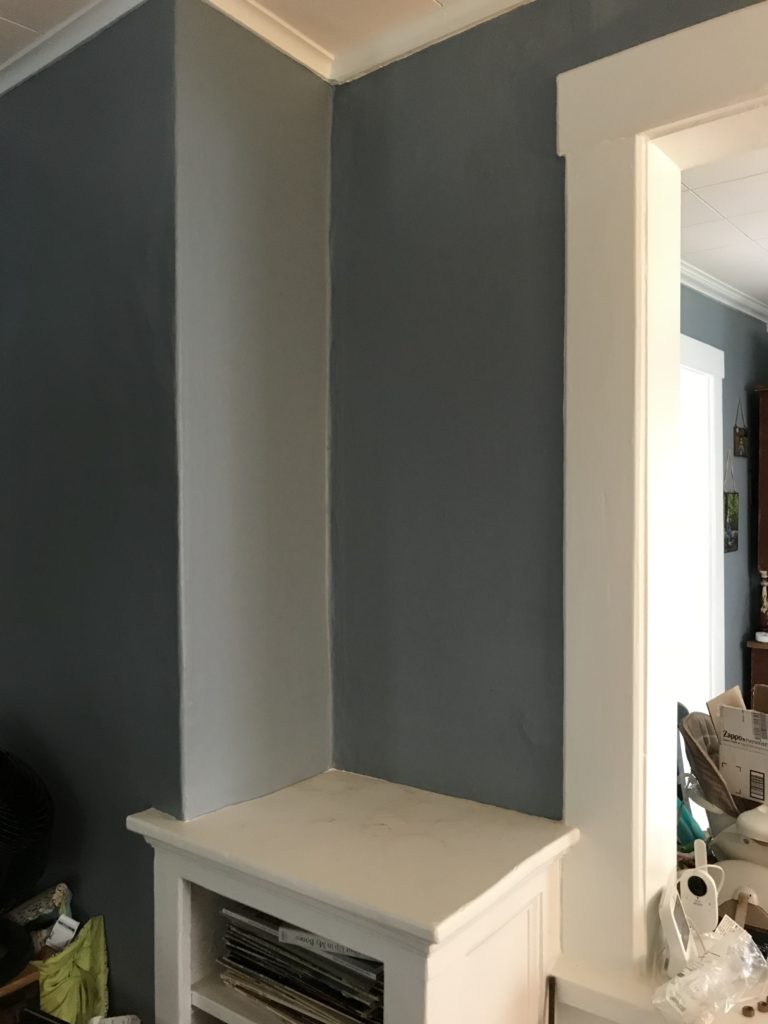 A portion of my garage has been unintentionally converted to a scrap lumberyard. It grew exponentially in the past few years with project leftovers. So this shelving endeavor began with a carefully measured design sketch + leftover 3/4″ furniture grade pine boards from the garage. I previously made a reclaimed antiqued mirror that experimented with finishes to achieve a vintage look, and opted to try that approach again here. Once the wood is sized, cut, drilled for thread rod, and sanded, the vintage look process can begin with a quick thin coat of white latex paint.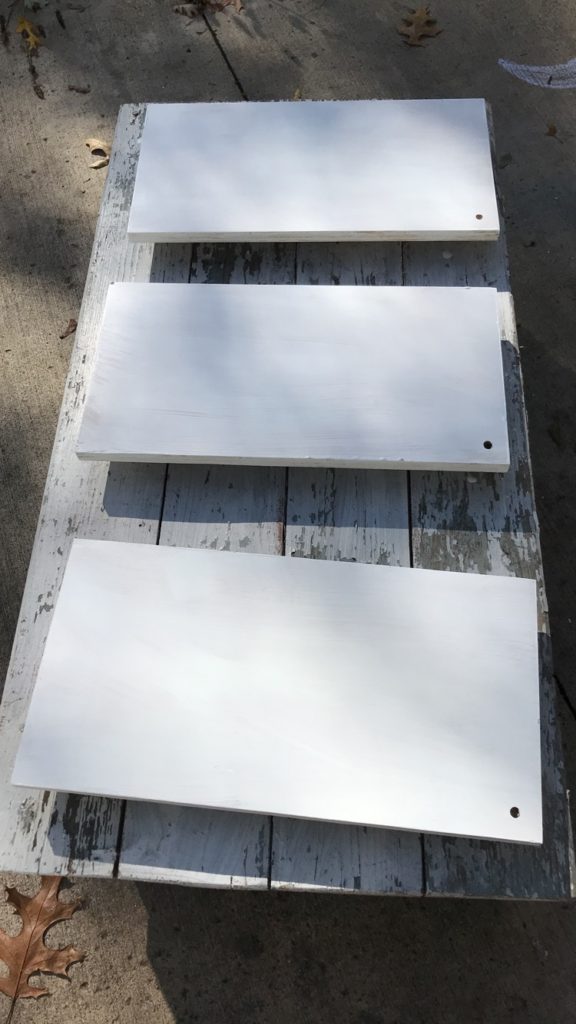 After the paint was sufficiently dry I applied a 220-grit sandpaper with my orbital sander. Sanding creates a distressed / weathered appearance that also exposes the wood underneath to receive stain.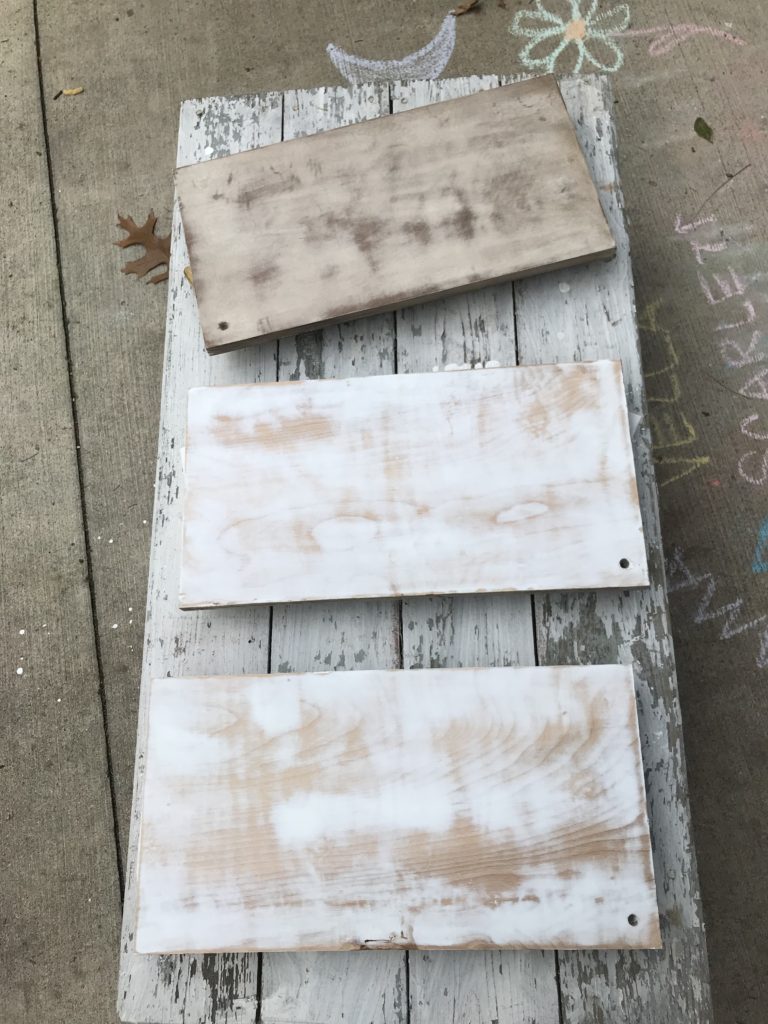 You can see how dramatic the effect becomes once the painted + sanded boards (bottom two) receive a dark stain (top board).
After staining, I sealed the boards with two coats of poly acrylic to both protect the wood + finish and create a shiny aesthetic appearance that would be smooth to the touch.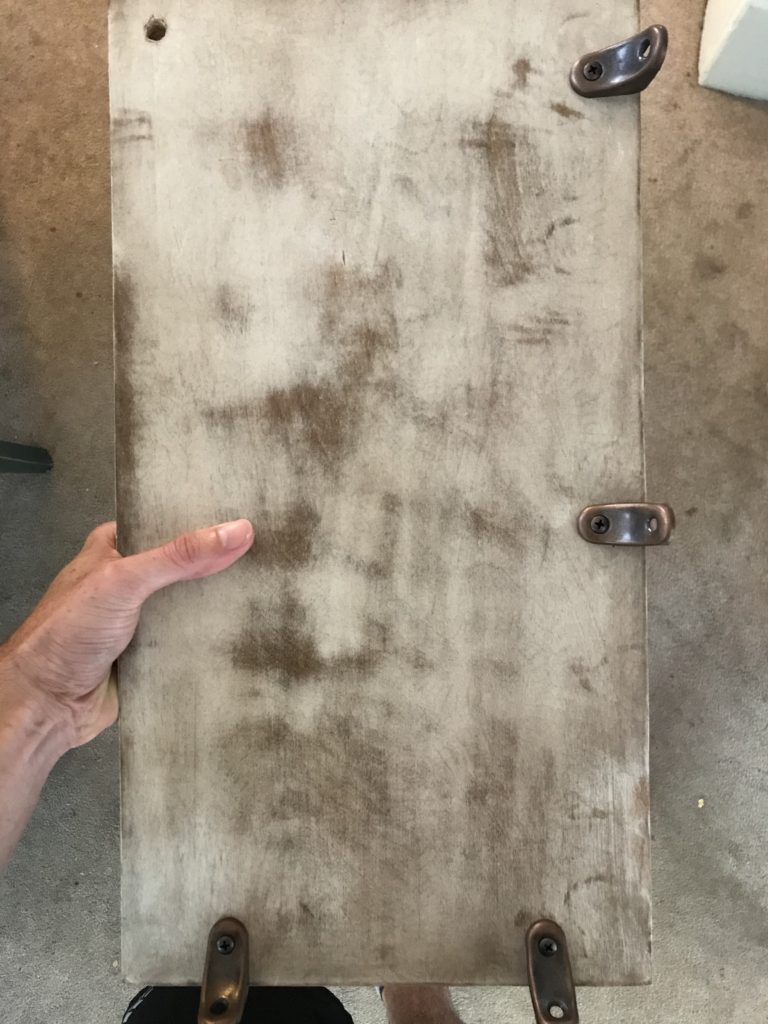 The hardware I chose was simple + cheap. I found it at a big box hardware store I shan't mention to attempt avoiding judgment, and bought a can of Rustoleum spray paint in an identical brass color to match hardware, as the 3-foot thread rod, washers and screws were the typical bare metal nickel color.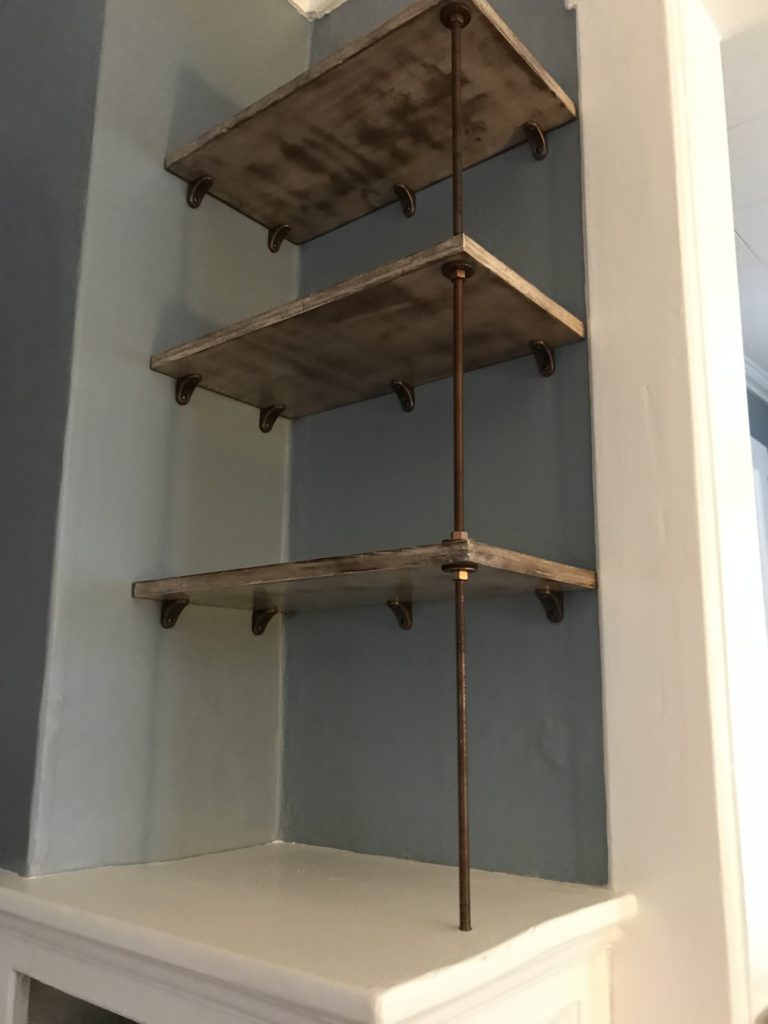 I drilled a carefully located pilot hole in the original casework about a 1/4″ deep to receive the painted thread rod. Each shelve was then slid down over the rod and secured by a spray painted painted screw / washer on either side. I also added neoprene washers the same size as metal washers to dampen + protect the wood snugly from rigid metal hardware.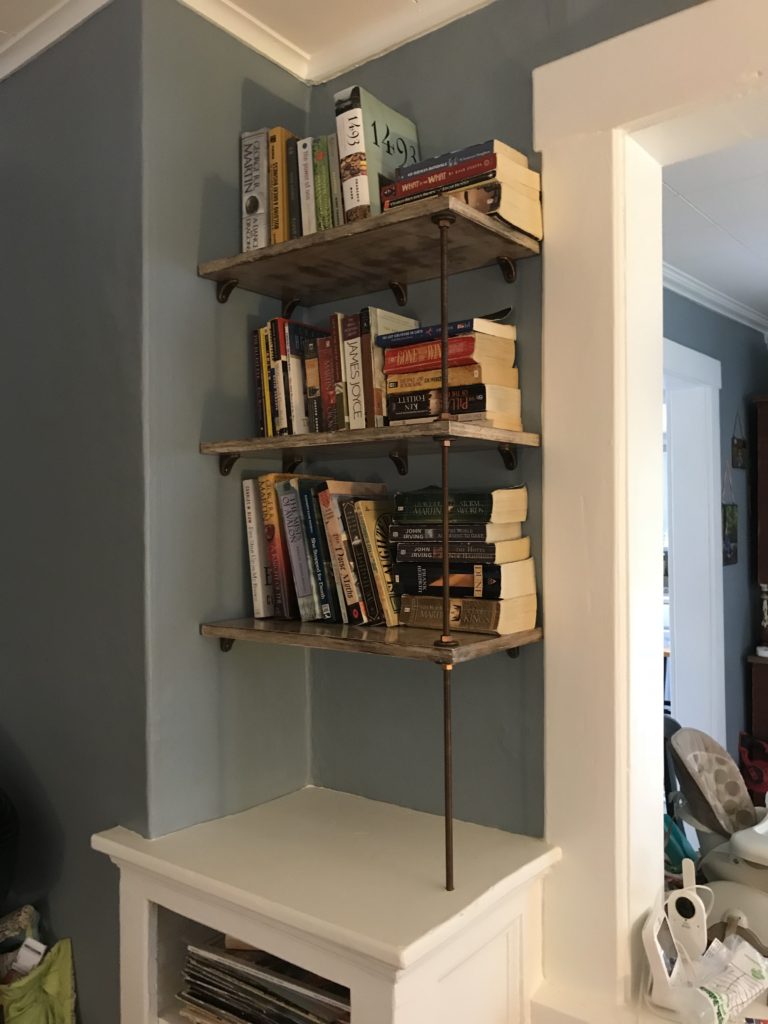 Adding books was gratifying and brought the installation to life.